» Comics - Misfortune returns - October 21st, 2012, 2:23 am
| | |
| --- | --- |
| | 5.00 |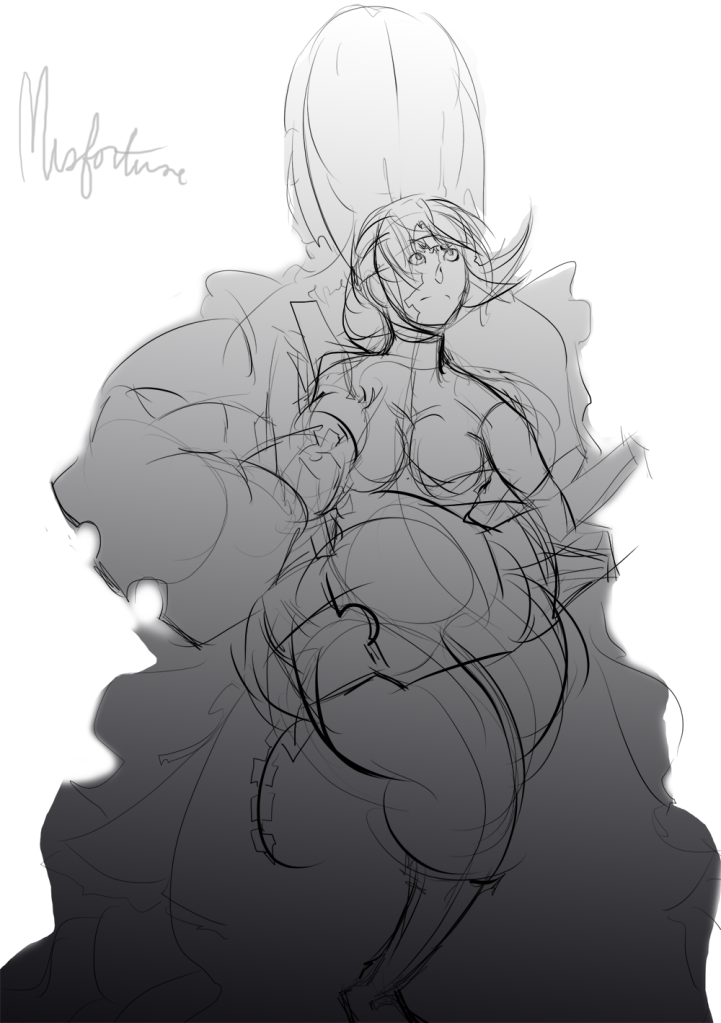 Author Comments:
Tai
, October 21st, 2012, 2:35 am
(
Reply
)
It's been a year... - Wow I can't believe it's been a year since I've updated this. First of all I'd like to thank everyone who still follows this *seriously* and I think I owe it to you all to actually continue this comic. But since I've risen from the dead I'd first like to address a few things.

1) Over the past year my art has improved, this isn't some revamp where I delete all my old work, I'd simply like to continue where I left off. (Haha even I had to re-read the story...)

2) I want to keep close to my original style but some things will change: overall art design is getting major tweaks, text, word bubbles etc.

3) Updates, I will do my best to keep up with you.

Once again thanks so much for your support readers and I hope you look forward to chapter 3.

@Shade: Ty ty
@LunaMagi: Haha please do, she's always watching as well~
@tainted: Thanks for the wb.
@Almightyra: !!!!
Advertisement
, November 22nd, 2019, 12:57 pm
(
Reply
)
-
Reader Comments:
AW YEAH ( Reply )

WELCOME BACK

posted by Shade (Guest) on October 21st, 2012, 2:40 am








( Reply )

yay! t.u.t welcome back, i'm gonna be watching misfortunes every move!

Because ya, that's not creepy at all

posted by LunaMagi on October 21st, 2012, 11:04 am








( Reply )

fricken yes! Nice to see it back again.

posted by tainted on October 21st, 2012, 3:21 pm








( Reply )

yyyyyyyyyyeeeeeeeeesssssssssssssss!!!!!!!!!!!!!!

posted by Almightyra on October 21st, 2012, 8:28 pm








( Reply )

Welcome back, all ways glad to see an old comic I love come back too life

posted by Lufarea on December 5th, 2012, 11:43 pm




This is so rad! ( Reply )

I wouldn't mind reading more..

posted by Cratewar on June 21st, 2014, 12:30 am